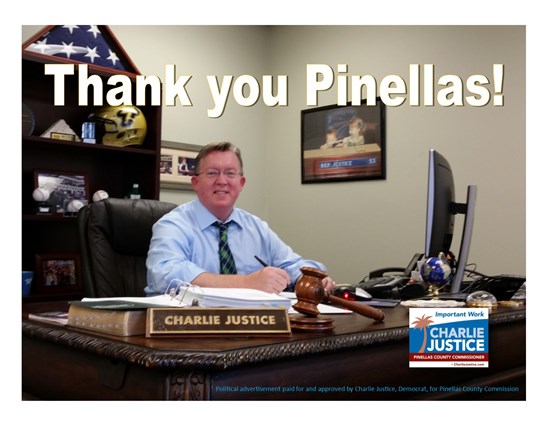 Thank you.

Two words don't seem to be anywhere nearly enough to express how much I appreciate your support. Whether you don't really know me but voted anyway, or you put up a yard sign, or knocked doors or wrote a maximum allowable check – however you contributed to the campaign – I am grateful for you all.

I have the best job I've ever had right now and it's because of you.

I will work hard to never forget that you are the ones who gave me this opportunity and will work hard to continue to justify your faith, confidence and support.

Now we will shut off the phone, laptop, tablets, etc and catch our breath. Then we'll be back at it, because we know there's still important work to do.

Thanks.

Charlie
News
Wednesday, November 9, 2016 12:00 AM
---
Sunday, July 10, 2016 4:56 PM
This is where you'll put a brief synopsis of a news item or press release. You can edit this content from the "News" tab of the control panel.
---
Friday, April 8, 2016 12:00 AM
---
Wednesday, March 23, 2016 12:00 AM