Please visit Supervisor of Elections for all the details on hours and deadlines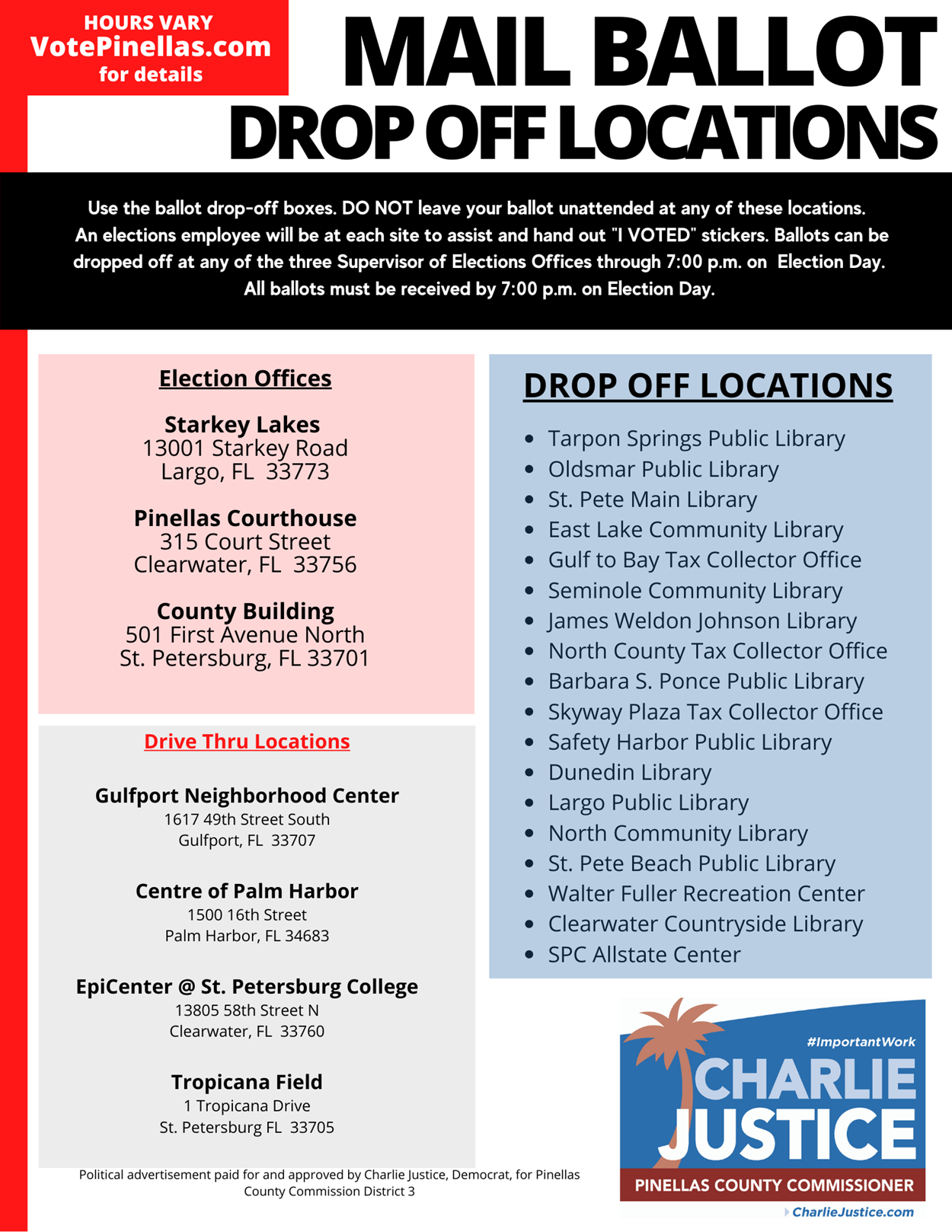 News
Monday, October 26, 2020 1:18 PM
Justice is known for his attention to detail and his even-keeled demeanor, a welcome combination on a commission that at times is prone to theatrics. His experience and style make him an important part of the commission.
---
Monday, October 26, 2020 1:16 PM
Justice said any re-election campaign is about the incumbent's record, but he expects this year's charged presidential election to guide partisan decision making down the ballot.
"We don't play partisan politics on the county commission, we focus on getting the job done for the people of Pinellas, that's why I'm a good fit for my experience and what I've already done," he said.
---
Monday, October 26, 2020 1:15 PM
Pinellas County voters have a number of important decisions to make during the Nov. 3 election, including who will represent them on the Board of County Commissioners.
---
Monday, October 26, 2020 1:13 PM
Charlie Justice's pitch to voters as he seeks a third four-year term on the Pinellas County Commission is succinct - in troubled times, stick with stability in local government.
---
Saturday, August 22, 2020 1:03 PM
Republicans Larry Ahern, a former state House member, and Tammy Sue Vasquez will challenge Democratic county commissioners Janet Long and Charlie Justice, respectively, both in countywide seats. But both Dems have strong fundraising leads and no major political blemishes, and neither appears seriously threatened.re.